Lifestyle Cannabis Promotion
Did you know Branding is an effective option to generate leads for your Cannabis business?
A Multi-Platform-Presence to help drive traffic toward any campaign scheduled with us.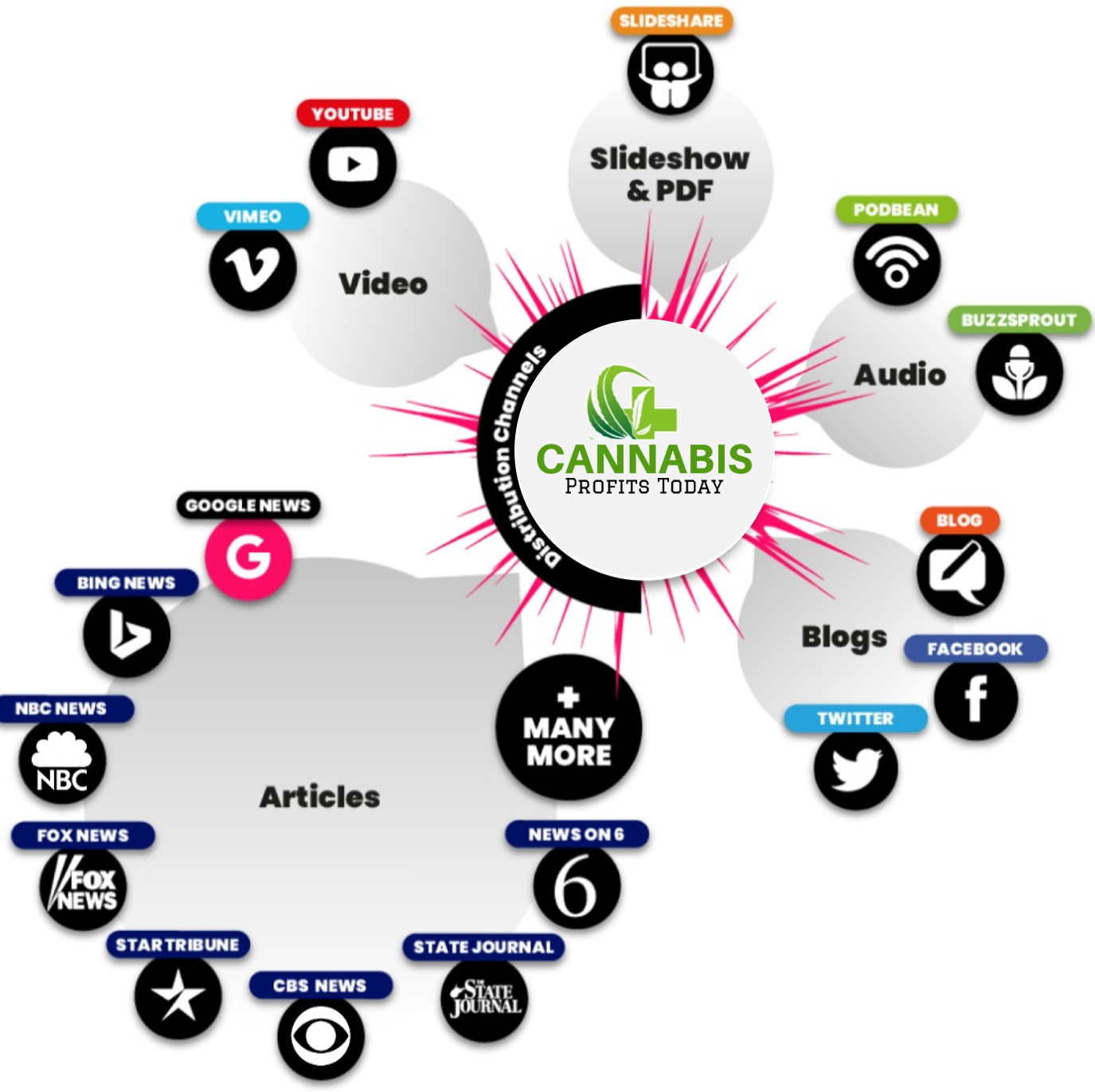 We assist Lifestyle Affiliates with targeted Local, Regional, and National exposure. Our concentration is dedicated to creating an omnipresence, allowing for effective client/customer generation; simply impacting overall results. We even include ways to assist you with your 100% compliant credit/debit card transactions, but with NO MONTHLY or TRANSACTION FEES! 
   

$2450 Branding Credit with any

Bundle

 

purchase!
We Organically Promote Your Presence Online Across High Traffic Blogs, Video Sites, Podcast Sites, SlideShare, News Sites and More – Like NBC, CBS & Google News, More!
AUTOMATED
To get the results of a single campaign you'd put in manually over 36 hours.
Provide key information about your business and what you want to promote.
Then we get to work doing the heavy lifting for you.
BRAND MULTI-PLATFORM-PRESENCE
Each custom campaign creates 400+ digital assets across major authority sites all over the internet as Audio, Video, Slideshows, Blog Articles, News Articles, and More.
This multi-platform brand awareness drives traffic from multiple sources including YouTube, Google, News Sites, Podcast Directories, and more.
FOCUSED TRAFFIC
Higher quality traffic results equals higher sales and conversions.
We focus on attracting people who are actively looking for your promotion.
Buyer intent means ROI on each visitor beyond normal traffic generators.
CHECKING THINGS OFF
Each campaign takes approximately 3-5 weeks to build for approval.
Once approved we place each module, interlock them, and point them toward one central point of attention.
---

NOTE: Access Commission Reports, Scripts, Talk-Points, etc., materials with Affiliate Registration