Provisioning Centers (PC) has fastly become a very competitive space. They have many (and more) of the same set of problems that a traditional business has. In other words, in the beginning, and the end of the day, PC's need more patients/customers to improve their overall profitability. Why not offer an exclusive VIP Lifestyle Membership, which includes a 3, 5, or 8-day vacation, plus a host of "lifestyle" benefits.
For CPT, this is where all the magic happens for the PC. This is what sets us aside, in relation to creating real results that are long-lasting and profitable.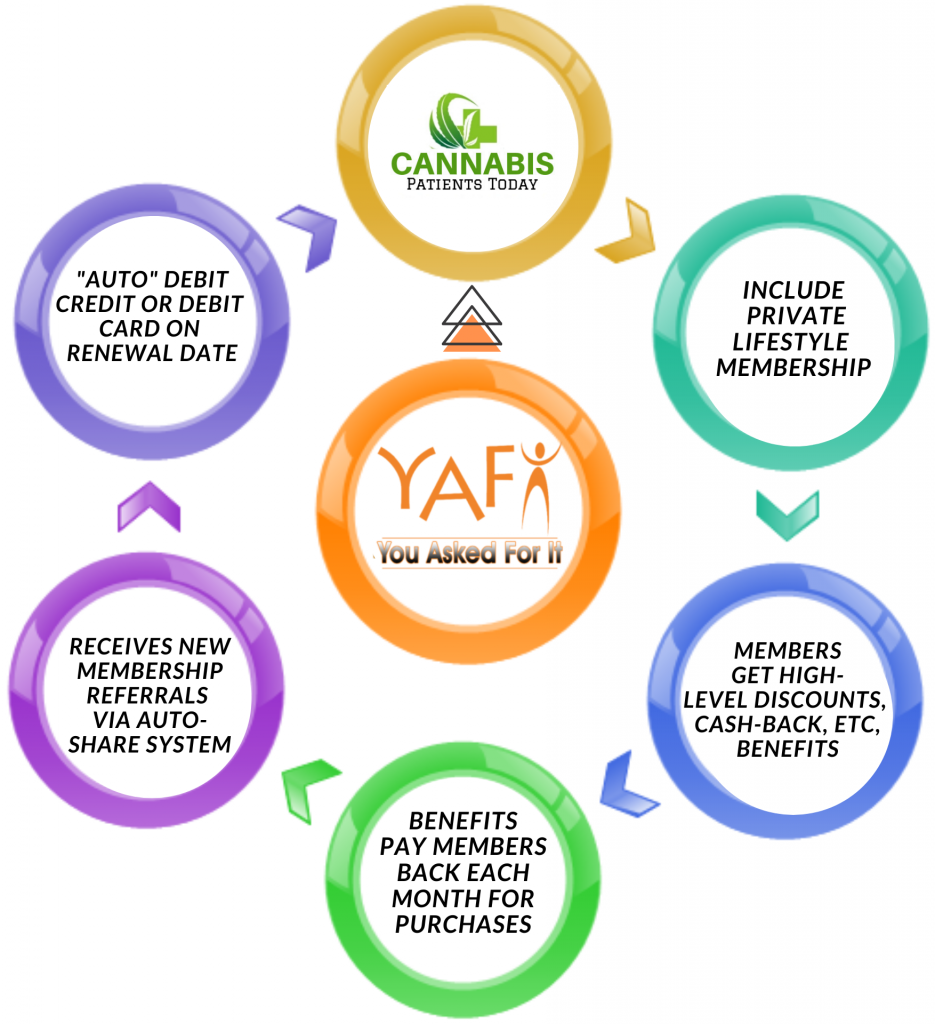 How will the PC benefit from our services?
What are we looking to achieve for the PC?
In what way will this affect the PC bottom-line sales?
Through our "exclusive" relationship with YAFI, PC's can now offer a VIP Membership that is unmatched by any other VIP program currently available. Including:
Lifestyle Membership Benefits
Inclusive Partnership Marketing System
Family Vacation Giveaway Certificates
100% Compliant Credit/Debit Card Processing
We have participated in the Cannabis/CBD space from the very beginning. And as a result of talking to hundreds of PC's, as well as attending numerous trade shows, forums, and meetings, we are uniquely prepared to offer you the solutions that will help you exceed your financial goals.

NOTE: All cannabis, CBD, or related entities must receive a direct invitation from the management of CPT in order to become an approved partner.