Cannabis Profits Today (CPT)
CANNABIS VOUCHER SOLUTION FOR DISPENSARY PROFITS!
CPT has long studied the cannabis and dispensary space since it's legal arrival. Where approved the impact was fast and swift. The rush was on!! But then, the dust settled. Competition became real. Some dispensaries even closed down due to fierce competition, surplus and other factors.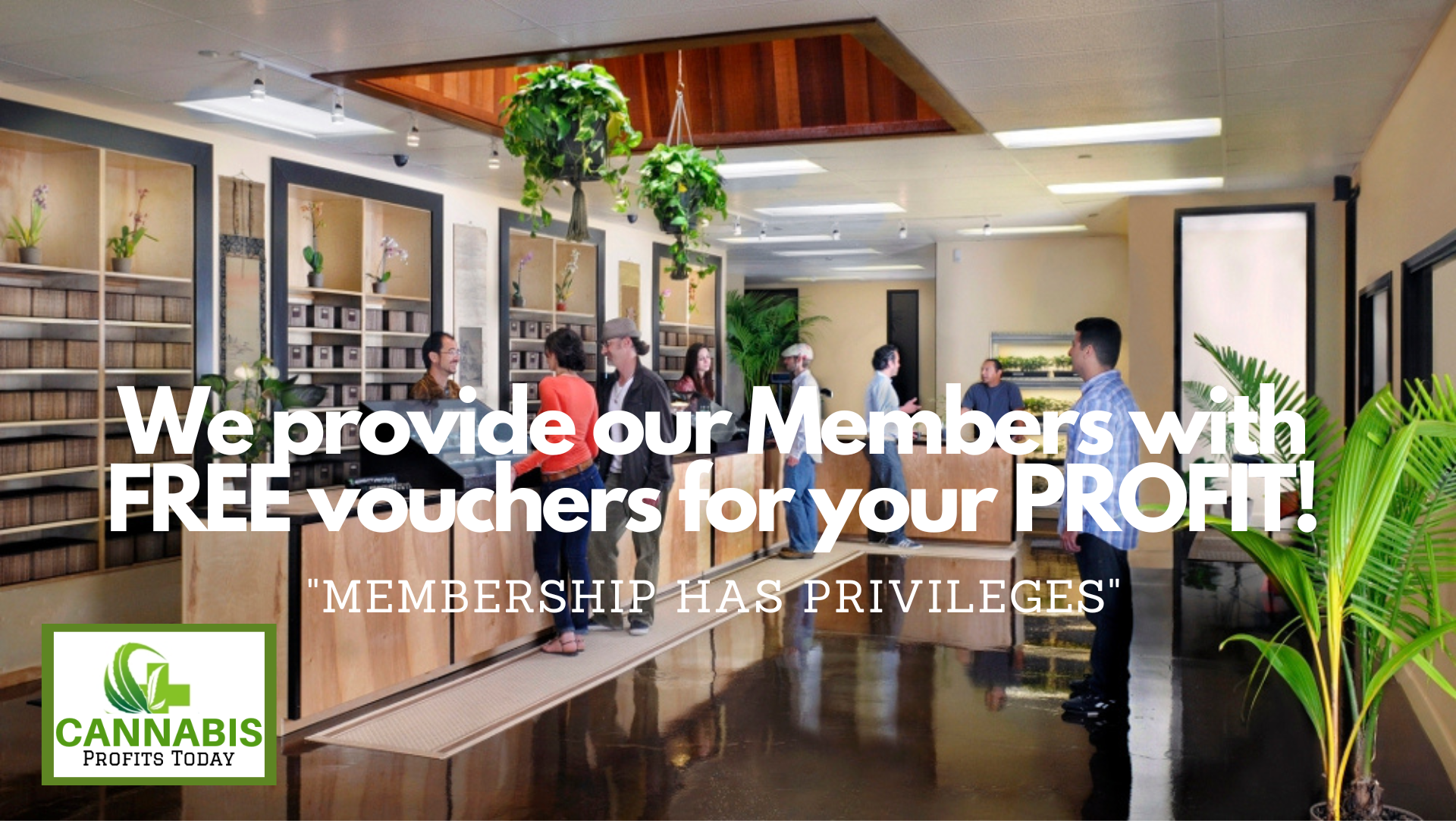 To assist in sustained profits for dispensaries, CPT offers an exclusive platform, designed to holistically impact our members in several vital areas of their lives. As it pertains to dispensaries, our members receive a monthly cannabis spending voucher, which matches their chosen membership level with us. This voucher covers 100% of their monthly cannabis expenses, up to $95.00, with only the taxes to be paid by the member. Members enjoy a seamless experience, while the participating dispensary inherits predictable revenue, additional foot-traffic from online advertising, and recognition from the overall local community impact.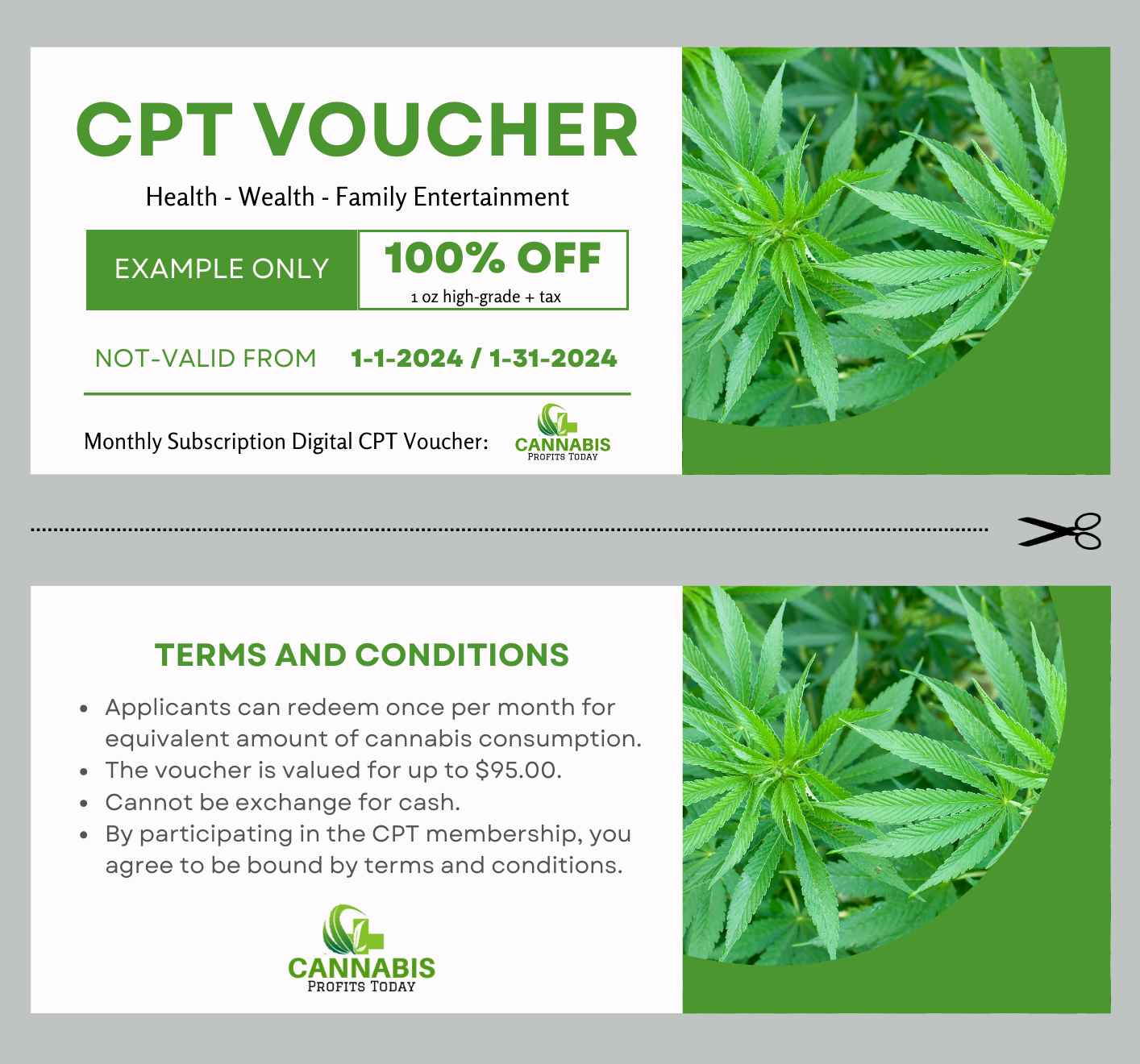 Furthermore, we optionally implement an interactive communication system, designed to further help transform a traditional dispensary into a Lifestyle Dispensary. Including Lifestyle Benefits, AI Models/Training, Text Marketing, Email Software, Social Media Integration.

HOW IT ALL WORKS?
---
1. We carefully select multiple dispensaries in a particular area.
2. We begin strategic marketing efforts to attract new members.
3. Upon payment of their membership, members receive a canna-consumption voucher, which is auto-forwarded to the assigned dispensary.
4. Upon arrival at the dispensary the member's ID is requested, referenced by the emailed voucher, plus remittance of the required taxes, in order to pick up their monthly canna-consumption.
We drive membership by partnering with organizations and investing into shared marketing and advertising activities, which select dispensaries collectively benefit from. Thus, h
elping our affiliate dispensaries stand out from all of the rest. 
---